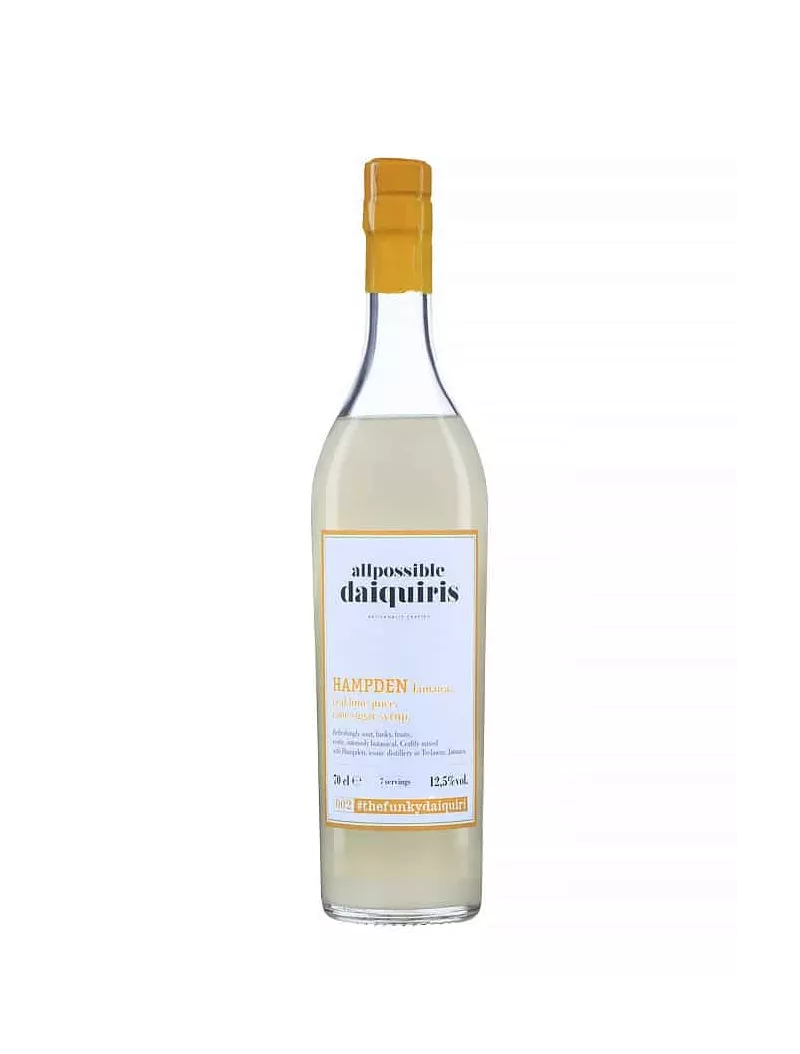  
ALLPOSSIBLEDAIQUIRIS Hampden 002 12.5%
Discover the daring AllPossibleDaiquiris collection, the very first range of bottled cocktails meticulously crafted by LM&V. This exclusive trilogy celebrates the very essence of the most iconic rum-based cocktail: the Daiquiri.
Immerse yourself in the rich and captivating world of the Daiquiri, elevated through Hampden rum, sourced from the legendary Trelawny distillery in Jamaica. Ancient methods of extended fermentation and distillation using a double retort still give this elixir an intense and vibrant distinctive profile.
Experience a symphony of flavors where Hampden's authentic potency harmonizes with the brilliance of ripe banana and pineapple notes, evolving into a delicate dance of herbal fragrances, hints of hay, and accents of anise.
Palate: The aromas of ripe banana and pineapple burst, giving way to vegetal notes, hay, and anise.
THE BRAND


The brand new Allpossibledaiquiris range introduces you to a variety of variations of this cocktail, crafted from artisanal rums, fresh lime juice, and cane syrup. These combinations are meticulously blended and bottled in Italy by the Verso workshop, a company founded by two passionate mixology experts in the world of rum. Adorned with labels in vibrant and tangy shades, the three recipes in this numbered series instantly showcase their unique character. Possessing strong expressiveness and a pleasant lemony freshness, these bottled cocktails explore three distinct ways of savoring rum, while consistently adhering to the hallmark of white, artisanal rum, resulting from spontaneous fermentations and distilled in a pot still.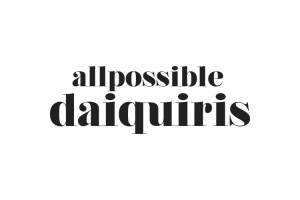 Data sheet
Type

Rhum

Volume

70cl

Degré

12.5%

Packaging

Sans