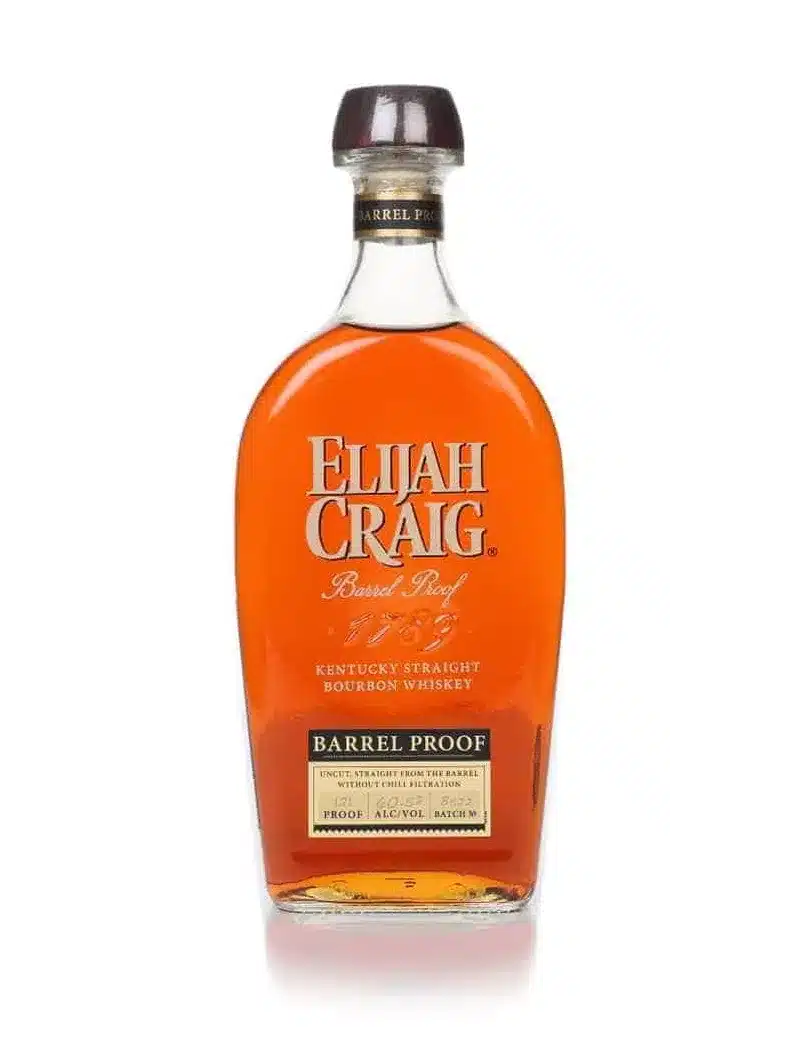  
ELIJAH CRAIG 12 year-old Barrel Proof 60.5 % 70 cl
Discover the Elijah Craig bourbon 12 years barrel proof 60.5%. This Kentucky Straight Bourbon comes directly from the barrel, without cold filtration, thus offering an authentic and powerful experience. For optimal tasting, we recommend adding a drop of still water.
Elijah Craig 12 YO barrel proof bourbon is an unparalleled sensory experience, combining the Kentucky bourbon tradition with unparalleled flavour intensity. Perfect for bourbon lovers looking to push the boundaries of taste and discover a truly exceptional tasting experience
Nose: Caramel, apple, orange and toasted oak notes.
Palate: Vanilla, caramel, black pepper and cinnamon.
Finish: Very long, complex and fruity.
THE BRAND
The history of bourbon is closely linked to that of Reverend Elijah Craig, a true Kentucky legend of the 1880s. As a Baptist preacher, educator, road builder and entrepreneur, Elijah Craig was a man of many talents. However, it was as a distiller that he made his mark on bourbon history.
Elijah Craig is widely recognised as the first distiller to come up with the idea of aging his whiskey in burnt oak barrels. The reasons behind this discovery are shrouded in legend. One version is that an accidental fire in Elijah's mill burnt the wooden casks, changing the whiskey in them. Another version is that Elijah was storing his wares in old sugar casks and one day was surprised to find that the burning of the casks improved the taste of the whiskey.
Whatever the version, Elijah Craig played a crucial role in the evolution of bourbon by introducing this innovative method of aging. Today, his name is synonymous with quality and authenticity in the bourbon world. Each sip of Elijah Craig Bourbon pays tribute to the legacy and innovation of this pioneer, providing a unique and memorable taste experience.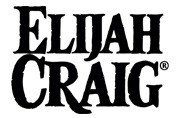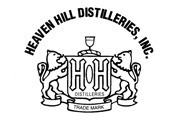 Data sheet
Pays

United States

Région

Kentucky

Marques

ELIJAH CRAIG

Type

Whisky

Sous-type

Bourbon

Distillerie

ELIJAH CRAIG

Maison de Négoce

Embouteilleur Officiel

Volume

70cl

Degré

60.5%

Packaging

Sans