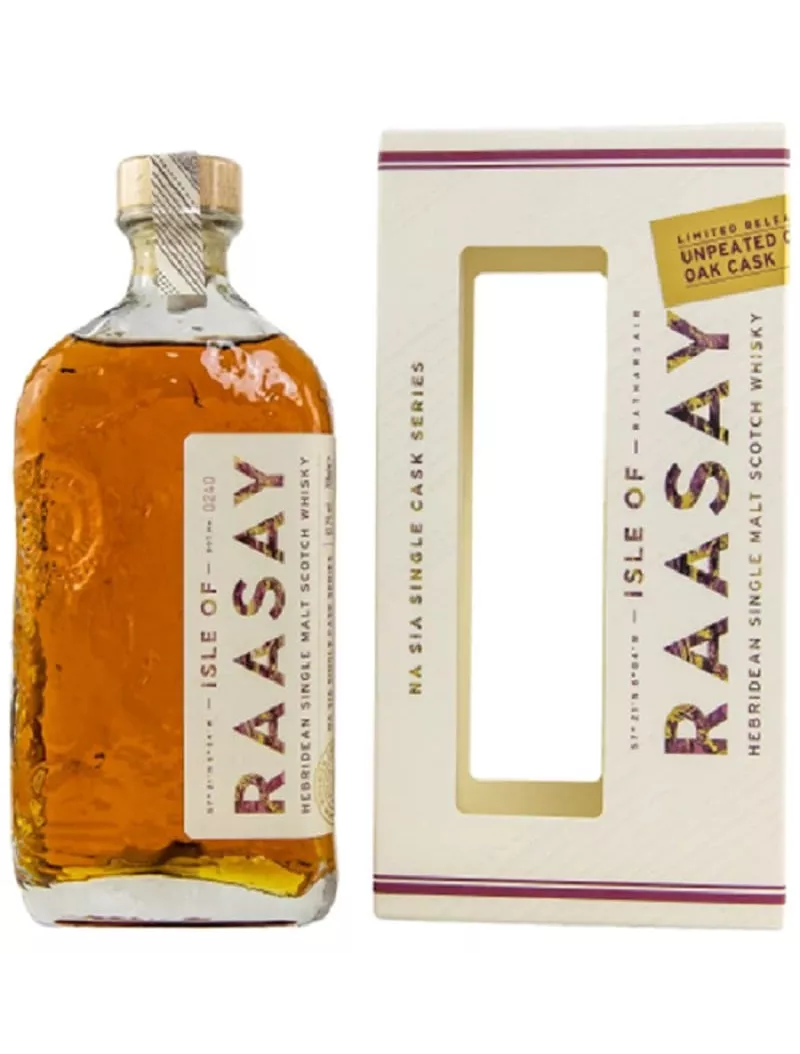  
ISLE OF RAASAY UNPEATED CHINKAPIN Single Cask 61,9%
The Isle of Raasay Special Unpeated Chinkapin single malt is a special edition that reflects the distillery's desire to push the limits of the aromatic profile of its Single Malts and demonstrates the influence of the Chinkapin cask on its distillate. Freshly charred and toasted, these American white Chinkapin or Quercus Muehlenbergii oak barrels are a type of oak native to central and eastern North America. cThe fresh charring of the cask brings rich color and flavor to the start of the maturation process, and the high toast caramelizes the natural sugars of the wood. Expect a sweet toffee and butterscotch nose, with vibrant dark fruit flavors and rich, deep color at a young age.
Limited series.
Nose: Caramel, honey, oak, gingerbread, prunes, blackcurrant, baker's yeast.
Mouth: Supple attack, caramel, spices, black fruits, brown sugar.
Finish: Hot on spices.
Separate aging for the two whiskeys before blending: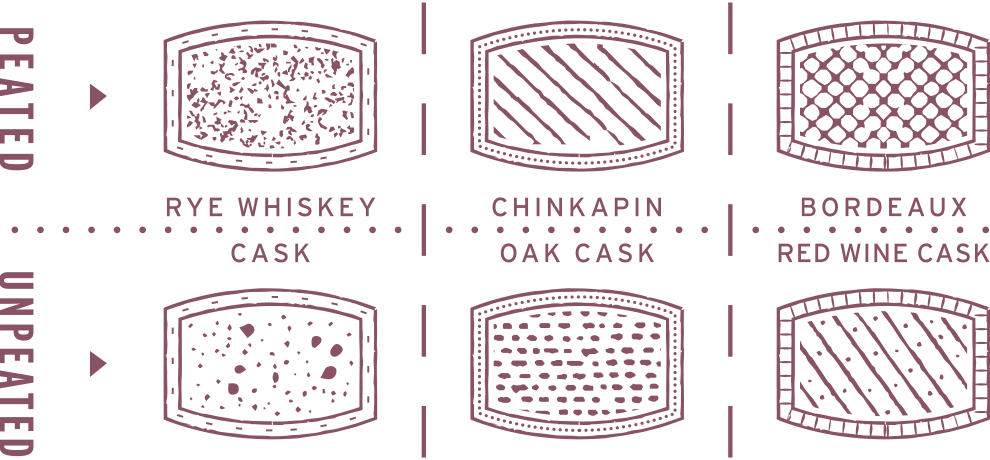 THE BRAND
The Isle of Raasay, situated between the Isle of Skye and the Scottish Northwest coast, has a population of only 120 people, who saw the birth of the island's very first legal distillery in 2017. The Raasay distillery launched its first bottling in 2020, with its single Malt inaugural release, with a production capacity limited to 188,000 liters of pure alcohol per year, and stills of 5,000 and 3,600 liters.   This distillery, already looking to the future, has approached a local farmer, with a project to grow barley on the island, which will be a first, with the aim of launching in 2021, its core range ... 
Very beautiful stories and magnificent "collector" bottles to come. 

Data sheet
Pays

Scotland

Région

Islay

Marques

Isle of Raasay

Type

Whisky

Sous-type

Single Malt

Maison de Négoce

Embouteilleur Officiel

Volume

70cl

Degré

61,9%

Packaging

Etui

Style

UNPEATED
You might also like
accueil
ISLE OF RAASAY R-02 46,4%
The Isle of Raasay R-02 second release single malt is made from two distillates, one peated, the...