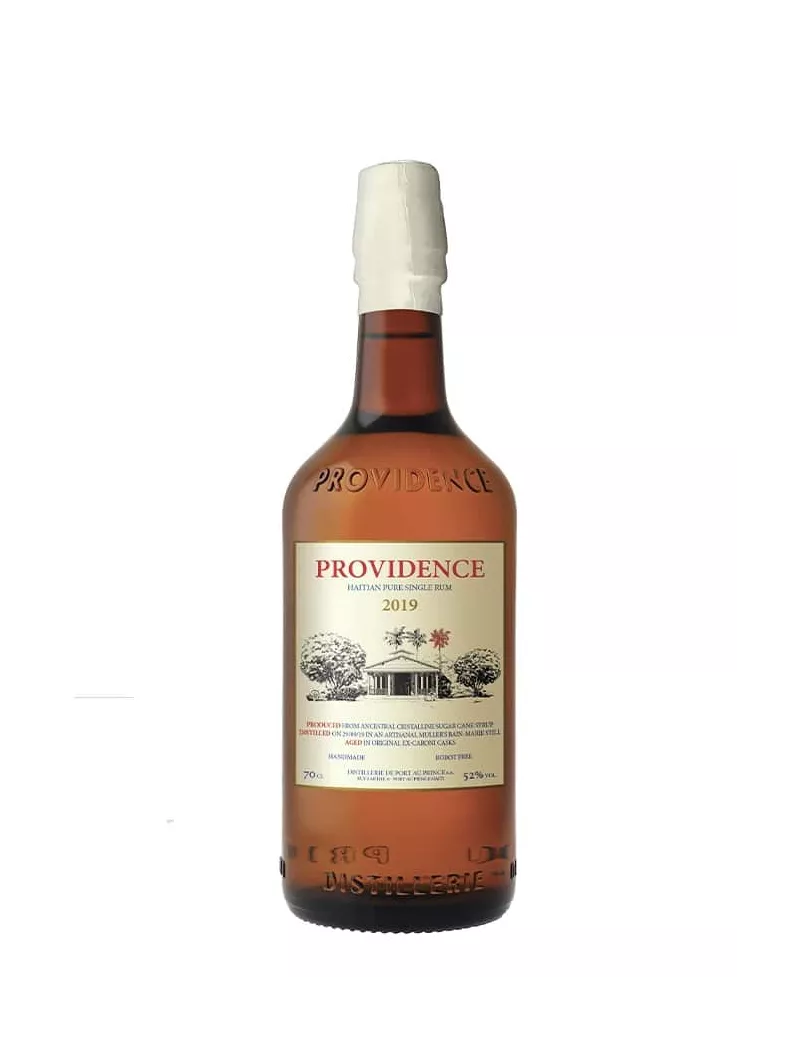  
PROVIDENCE 3 ANS 52%
Built in 2018, the Providence Distillery in Port-au-Prince is one of the newest distilleries in the Caribbean. She releases her first aged Providence. Aged in casks that have contained Caroni rums, this version initially reveals aromas and flavors of cane juice that highlight the quality of a distillate of crystalline purity. Then, its aromatic and gustatory palette constantly gains in maturity, as underlined by the oriental and praline character of the finish.
Nose: Rich and concentrated. Medicinal, powdery, floral, syrupy, geranium, lime blossom and flambéed banana.
Mouth: Lively and racy. Fresh, exotic (roasted pineapple), spicy and vegetal cane juice.
Finish: Long and silky. Rose petals, Turkish delight, pastry, wood, tobacco and roasted notes.
THE BRAND
Built in 2018, the Port-au-Prince Distillery is one of the newest distilleries in the Caribbean. The project was born out of a collaboration between the Linge-Barbancourt family, direct descendants of the famous Haitian rum dynasty Barbancourt, and La Maison & Velier, a joint venture between La Maison du Whiskey in France and Velier in Italy. This association gave birth to a new brand of rum called PROVIDENCE.

Data sheet
Pays

Haïti

Marques

Providence

Type

Rhum

Maison de Négoce

Vélier

Age

Volume

70cl

Degré

52%

Packaging

Etui