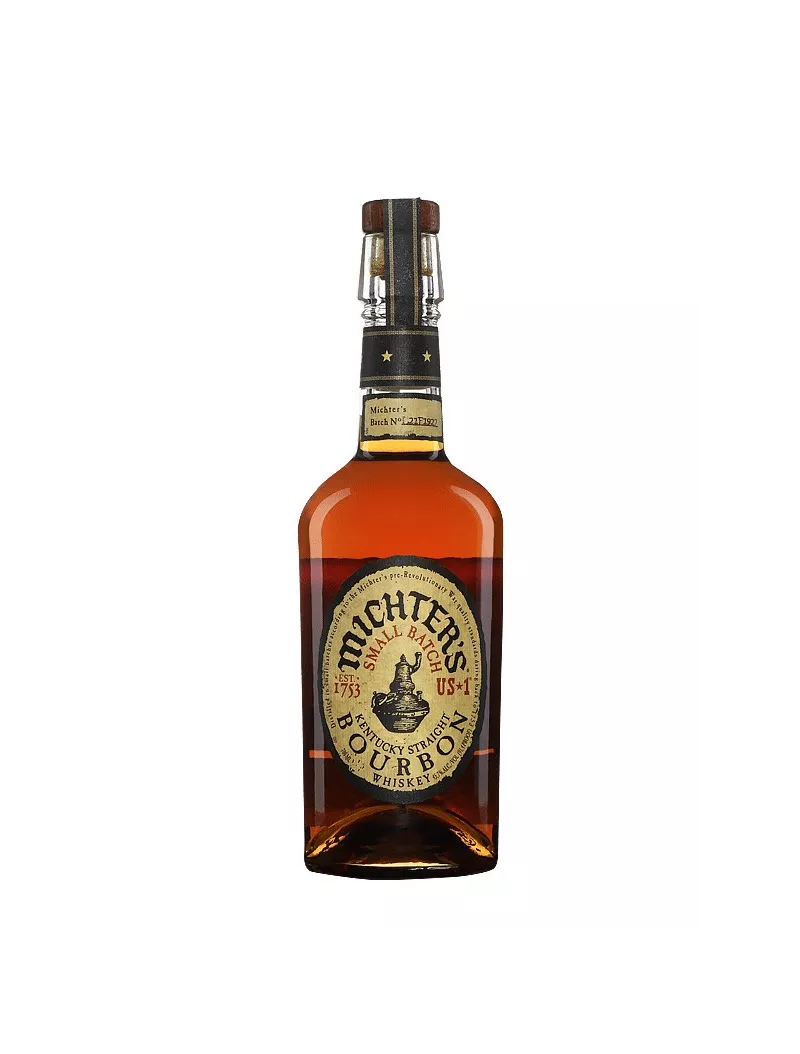  
MICHTER'S US 1 Bourbon 45,7%
This Michter's US*1 Bourbon Small Batch, from a selection of 24 casks, reveals the true style of Kentucky. The mouth, full of fruits and spices, envelops the palate with its notes of ripe fruit, citrus fruits, vanilla. The finish is silky and woody. Voted #1 trending American brand in the world by Drinks International.
Nose: Bewitching. Noble woodiness, cocoa bean, blueberries, vanilla, citrus zest.
Palate: Fine, racy. Blood orange. Spices (cardamom, coriander). Cereals.
Finish: Tasty, delicate. Wild strawberry. Floral (peony, lime blossom). Wooded.
THE BRAND
This whisky company Originally known as Shenk's was founded in 1753 in Schaefferstown, Pennsylvania, by John Shenk, a Swiss Mennonite farmer. In the early days, Shenk's produced whiskey from rye grains, advocating the local harvest in the Pennsylvania Blue Mountain Valley where the distillery was located.
Also known as Bomberger's for many decades, until the 1950s when Lou Forman, one of the owners of the distillery at the time, created the modern brand name Michter's by combining parts of the names of his sons - Michael and Peter. But financial troubles, prohibition and many successions had a damming effect on the business and 1989 Michter's owners declared bankruptcy and abandoned its location in Pennsylvania.
In the 1990s, Joseph J. Magliocco and his consultant and mentor Richard "Dick" Newman teamed up to resuscitate Michter's. Today Michter's has three locations in Kentucky - a distillery in the Shively section of Louisville, the Fort Nelson Building on Louisville's Museum Row, and farmland in Springfield. They are among those who produce the best American whiskeys, without compromising on investment, where the bottling choices are often limited. 

Data sheet
Pays

United States

Type

Whisky

Sous-type

Bourbon

Volume

70cl

Degré

43%

Packaging

Etui

Style
You might also like
united-states
MICHTER'S US 1 Sour Mash 43%
This Michter's US*1 Sour Mash is made from a blend of barley, rye and malt. This whiskey has been...