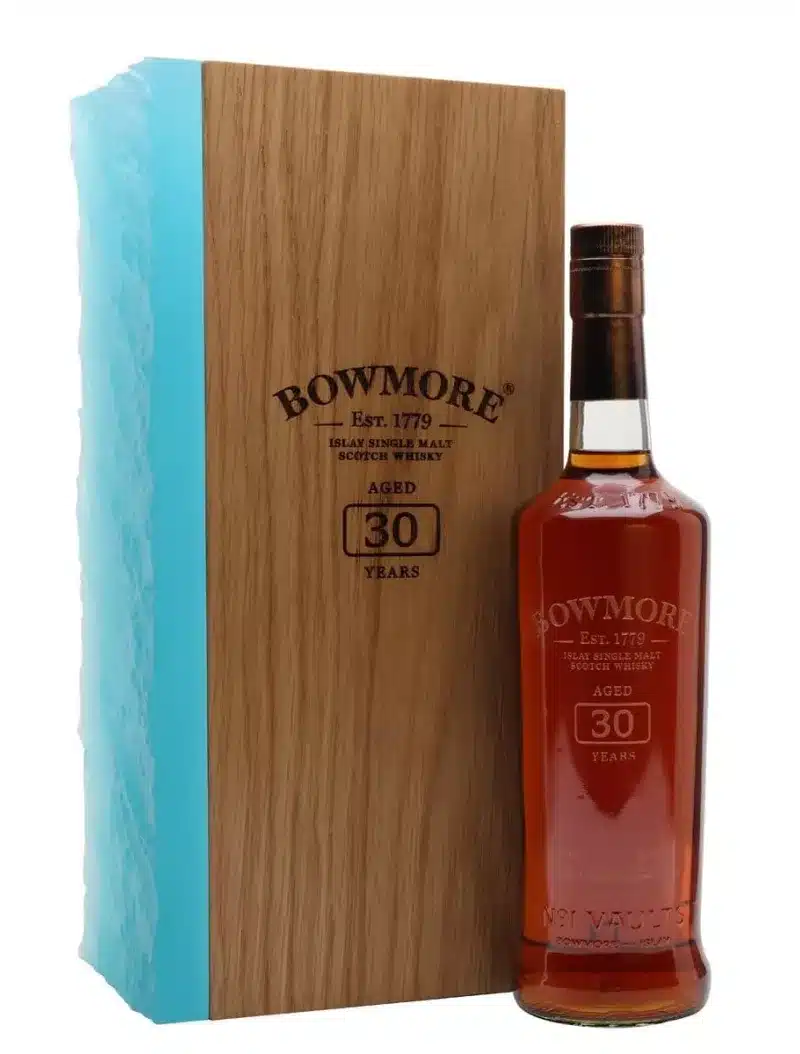  
BOWMORE 30-year-old 45,3%
Bowmore 30-year-old was distilled in 1989. This very rare single malt has been aged for three decades in sherry and bourbon casks. It has been bottled cask strength 45.3%. It is a celebration of all that Bowmore has to offer as a rich, fruity, and subtly smoky style and the landscape of Islay. This beverage was bottled in only 2580 exceptional and rare bottles.
Color: Burnished gold
Nose: Heather honey, notes of bananas, peaches, pineapple, vanilla and coconut.
Taste: Tropical fruits with a honey sweetness, peaty smoke with eucalyptus notes.
Finish: Superb, warm, with lingering ripe fruit notes.
THE BRAND
Founded in 1779, Bowmore is the oldest distillery on the island of Islay, Scotland. Present for more than 240 years, the brand is recognized for its know-how and the artisanal production of its malts. The location of the distillery, by the sea, gives its whiskies a marine character.
The brand uses more and more sherry and port casks bringing notes of dried fruits (walnuts, almonds, figs, grapes), cooked fruits, cocoa or chocolate to its whiskies. Bowmore whiskies are both complex and balanced.

You might also like
whiskies
BOWMORE 18-year-old 43%
Bowmore 18-year-old is one of the most remarkable and perfectly balanced Scotch whiskies. Matured...
by-distillery
BOWMORE 25-year-old 43%
Bowmore 25-year-old is an exceptional single malt, which has been aged in ex-sherry casks, with...