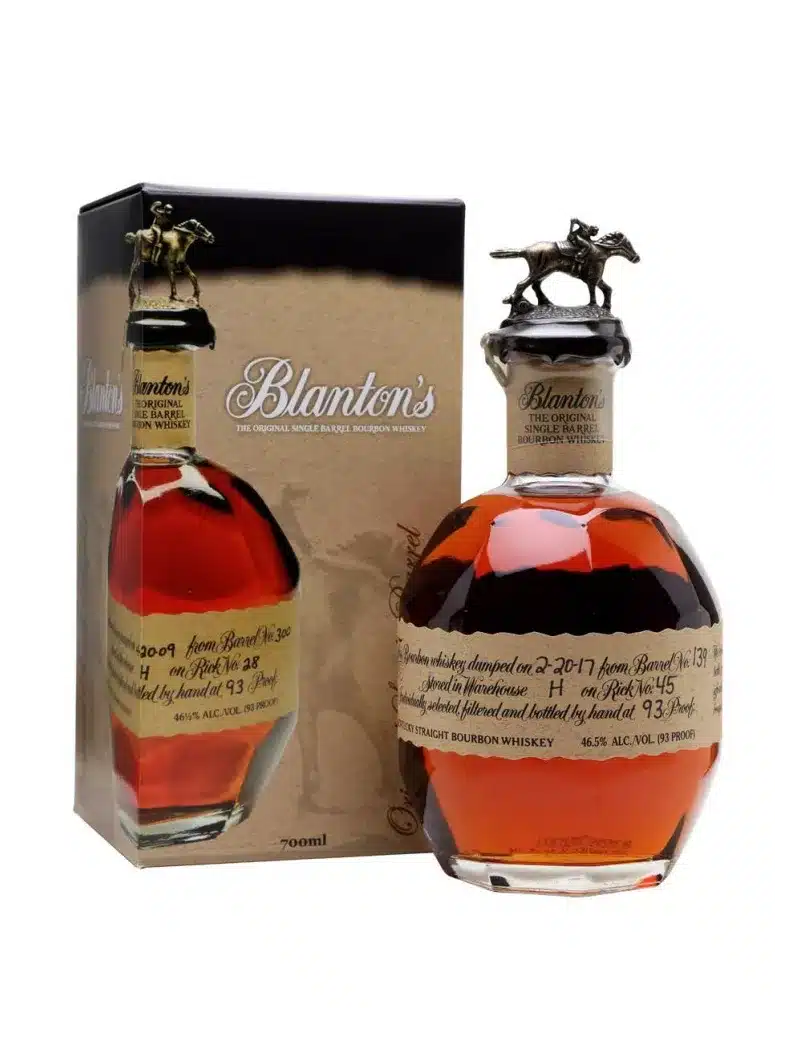  
BLANTON'S Original 46,5%
Blanton's Original the very first bourbon straight from the brand to have been bottled in a single barrel. Displaying 46.5% vol., This Blanton's Original is the best ambassador of the brand ...
Nose : Notes of ripe fruit, citrus, flowers and spices. Precise on notes of oak and vanilla followed by toffee, chocolate, varnish and beeswax.
Palate : Ample. Flavors of vanilla and cinnamon followed by cardamom and cloves.
Finish : Long. Ripe fruits, spices and aromatic plants.
THE BRAND
Built in 1872 and located in Frankfort, Kentucky, the Buffalo trace distillery is the most awarded in the world and is one of the oldest distilleries in the United States. Originally known as "Old Fire Copper", then renamed by George T. Stagg 1904, it was one of four distilleries in the United States authorized to produce whisky for medicinal purposes during Prohibition. Renamed Buffalo Trace in 1999, it was named Distillery of the Year 7 times since the 2000s and Distiller of the Year 3 times. It produces high quality bourbons and rye recognized throughout the world such as Blanton's, Eagle Rare, Buffalo Trace or Sazerac. It is also known to collectors for its Antique Collection range which once a year brings together rare bottlings such as; Papy Van Winkle, W.L. Weller, G.T. Stagg.
The first bourbon to be single barrel bottled in 1983, Blanton's revolutionized American whisky. This straight bourbon bears the name of Colonel Blanton who ran the distillery in 1921. The creator of Blanton's was inspired by his predecessor, using the principle of barrel rotation so that each barrel acquires a unique aromatic profile . Blanton's thus offers a precise and delicious register of cereals, spices, candied fruits, citrus fruits and flowers in its various expressions.