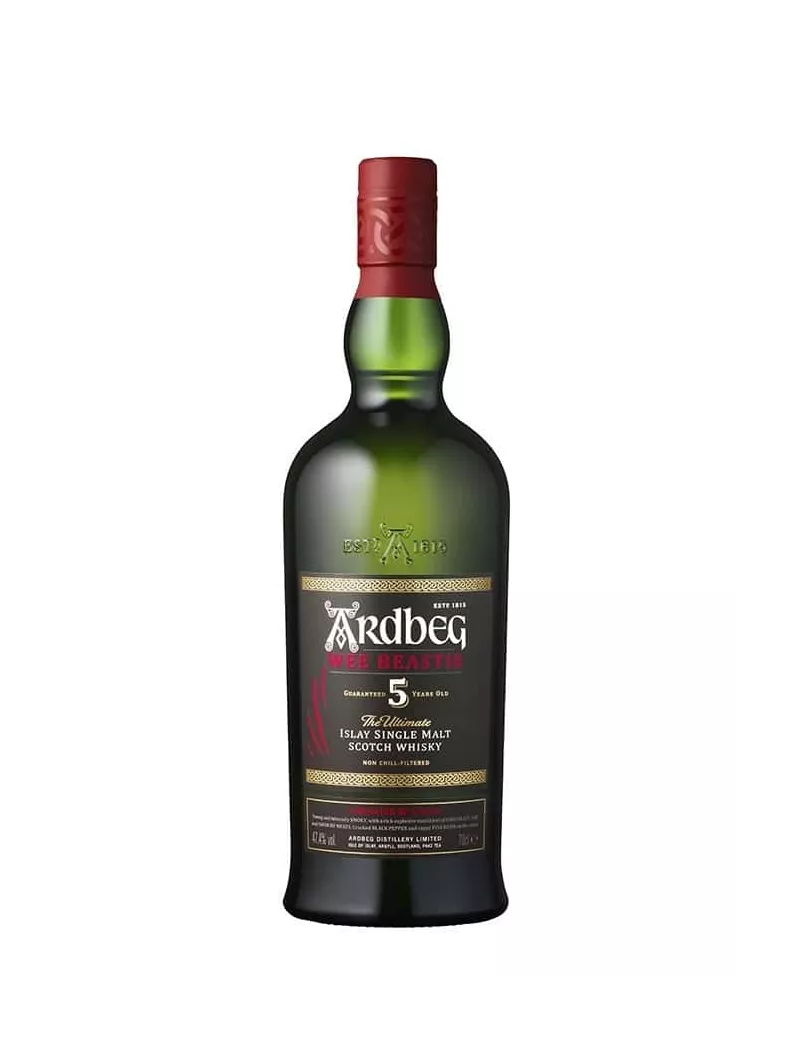  
ARDBEG Wee Beastie 5 year 47.4%
Ardbeg Wee Beastie is the latest addition to the Ardbeg distillery. It has been aged for 5 years in Bourbon and Sherry Oloroso barrels in order to retain all the intensity of the smoke for peat lovers. This young whisky combinines a fiery character with formidable taste, is a conception never before dared by the creators of this distillery.
Nose : Very fresh, grassy with notes of vanilla, pear and black pepper. Strong coffee and pine.
Palate : A powerful and rich expression on the palate with lots of chocolate, tar, creosote and smoked bacon. Then touches of disinfectant, eucalyptus and anise.​
Finish : A long finish that lines the mouth with a salty flavor with hints of cocoa, caramel and smoked meat.
THE BRAND
Founded in 1815 by John Macdougall, the Ardbeg distillery experienced a first period of closure between 1981 and 1989 and again in 1996, it reopened its doors a year later in 1997. In 2004, to the delight of its many aficionados, a first bottling of Ardbeg Very Young (only 6 years old) brought this legendary single malt from the Isle of Islay into a new era. The Ardbeg distillery produces some of the most peated single malts in Scotland. In the past, the lack of ventilation in the malt drying ovens retained the peat smoke, thus explaining the very peated character of its single malt. Ardbeg single malts combine charming rusticity, great finesse and a richness of expression worthy of the title "best peated whiskies".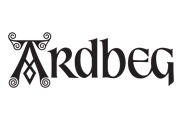 You might also like
accueil
ARDBEG An Oa 46,6%
Ardbeg An Oa is a tribute to the wild environment surrounding the distillery. Situated at the...
monwhiskyfr
Ardbeg Uigeadail 54.2%
Ardbeg Uigeadail is a heavily peated single malt from the Isles of Islay, which received a silver...
whiskies
Ardbeg Corryvreckan 57,1%
Ardbeg Corryvreckan, launched in 2008, given its name from a legendary maelstrom (whirlpool)...