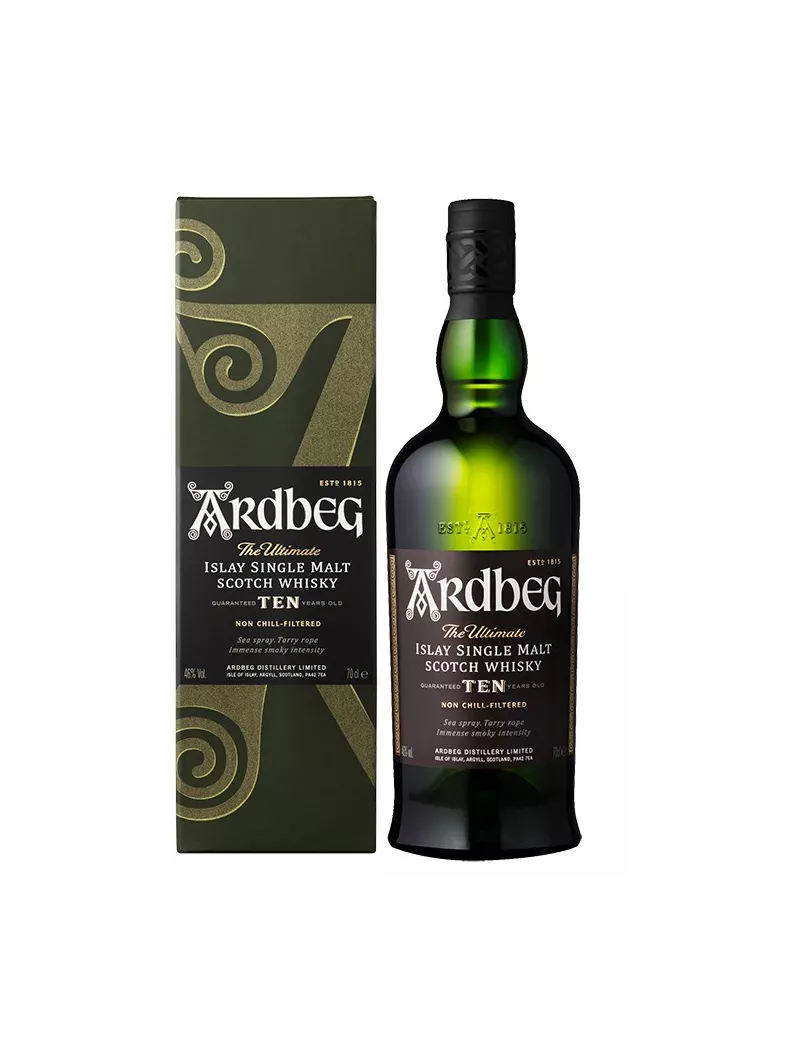  
ARDBEG TEN 10 year 46%
The 10 Year Old Ardbeg Single Malt, with its golden colour and green reflections, is the most peaty and smokiest in Islay. This young 10-year-old version is not cold-filtered, allowing it to reconnect with tradition. The natural sweetness of the malt allows this whisky a real balance. To preserve a maximum of flavours, while giving body and depth to its Single Malt, Ardbeg chose to keep it at 46°.
Colour: bright gold with green reflections.
Nose: balanced, deep. Phenolic, peaty and smoky, the first nose is also chocolate. It evolves on candied fruits (lemon, grapefruit) and on iodine and camphor notes. Marked by spray and smoked fish, he increasingly asserts his island temperament. Aromas of roasting (toasted coffee, tobacco) come to the fore.
Mouth: firm, lively. Its attack is first spicy (grey pepper, clove) before the smoke and ashes impose their flavors. Finely liquorice, the medium of mouth becomes more and more earthy and saline. Mineral (chalk), it comes back on fresh fruit (pear, apple) and citrus (lemon). The finish is lactic (agave) and floral (lily, iris).
Finish: long, ashy. Freshly cut grass and green mint testify to its grassy character. Then, gentian and ginger roots set it deep in the soil of Islay. The retro-olfaction is divided between peat, smoke and white fruits. The empty glass is empyreumatic (bitumen, eucalyptus).
THE BRAND
Ardbeg is a whisky distillery located on the island of Islay on the west coast of Scotland. It is one of three distilleries in operation on the south coast of Islay. This distillery produces the most peaty Single Malt in Scotland.
Ardbeg single malts combine a charming rusticity, great finesse and a wealth of expression worthy of the best whiskies.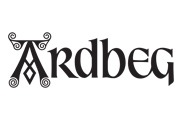 Data sheet
Pays

Scotland

Région

Islay

Marques

ARDBEG

Type

Whisky

Sous-type

Single Malt

Distillerie

ARDBEG

Age

De 10 à 16 ans

Tourbé

Très tourbé

Volume

70cl

Degré

46°

Packaging

Etui

Style

Tourbé