 
NIKKA Taketsuru 17 Year 43%
€351.00
VAT included
Save 10%
Nikka Taketsuru 17 year is a Japanese whisky made by a blend of Yoichi and Miyagikyo single malts. Its exceptional maturity, and its incomparable fruity aromas, make it one of the best whiskies in the world. Receiving many awards in recent years, including the title of best blended malt in 2012 and 2014 at the WWA.
THE RANGE
The Taketsuru range, which includes a 12 year, a 17 year and a 21 year, is the result of the assembly work of Mr. Hisamitsu. He selects malts from Yoichi and Miyagikyo, Nikka's two distilleries, in order to create the perfect harmony between whiskeys that are nevertheless so distinctive in their single malt form. With a high proportion of Nikka malts aged in sherry casks, the Taketsuru 17 year presents complex, mature and spicy aromas. With an amazing taste and scent palette, this Japanese blended malt has been awarded worldwide and obtained the supreme distinction of best blended malt at the World Whiskeys Awards in 2012 and 2014.
Tetsuji Hisamitsu, Japanese master blender from NIKKA, says he is "proud of the quality of the Taketsuru blends, and hopes that this recognition will be able to introduce these whiskies to even more enthusiasts with a 17 year which remains very affordable" .
THE BRAND
Born in 1894 into a family of sake producers, Masataka Taketsuru is considered the godfather of Japanese whisky. After training as a chemist, he was hired by the Settsu Shuzo company which sent him to Scotland in 1918 for an apprenticeship. He developed a passion for whisky and decided to devote his life to it. In 1934, he built Yoichi, his first distillery, on the island of Hokkaido. Its growing success enabled him to establish a second in 1969 near Sendai, Miyagikyo. It is from the single malts produced by these two distilleries that the Nikka whisky group produces its entire range of Japanese whiskies.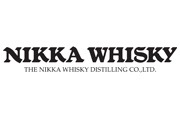 Data sheet
Pays

Japan

Région

Honshu

Marques

NIKKA

Type

Whisky

Sous-type

Blended Malt

Distillerie

NIKKA

Maison de Négoce

Embouteilleur Officiel

Volume

70cl

Degré

43°

Packaging

Coffret

Prix

Plus de 120 €