 
WATERFORD SFO Ballyroe Edition 1.1 50%
Waterford SFO Ballyroe Edition 1.1 is characterized by the expression of the terroir, using 100% Irish orges. For this version he was chosen from the barley grown and harvested in 2015 by Simon Neville on his farm in Wexford County. It produces exceptional orges on a strongly sandy soil, sometimes dry and not very fertile. This single malt is more fruity and floral.
With such a precise work, the result is a very expressive single malt of the terroir and always exceptional.
Nose: Floral, with notes of almond paste, honey, heather, orange peel and rose water.
Taste: Spicy, malty with white pepper, orange jam, dark chocolate.
Finish: Long and greedy. Nice notes of orange and dark chocolate.
THE BRAND
Waterford is a whisky distillery located in the South East of Ireland since in 2016. It is the fruit of the imagination of Mark Reynier, the former owner of Bruichladdich. Waterford has an exceptional state-of-the-art facility originally built by Diageo in 2004 and converted to distillation in 2015. The brand produces single malts using the highest quality raw materials.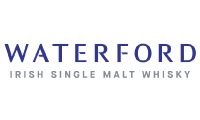 Data sheet
Pays

Ireland

Marques

WATERFORD

Type

Whisky

Sous-type

Single Malt

Maison de Négoce

Embouteilleur Officiel

Tourbé

Non tourbé

Volume

70cl

Degré

50%

Packaging

Etui

Prix

De 40 € à 80 €

Style

Non Tourbé