 
BULLEIT 10 year - Lunch Box 45.6%
€29.40
VAT included
Save 30%
Bulleit Bourbon 10 year is a legendary Bourbon distilled and aged in small batches. Its high rye content gives it a thick and spicy character. The water used to make this straight bourbon comes from rocky sources in Kentucky and gives the whisky a mineral character. The American white oak barrels, used for maturation, provide a much appreciated woody finish.
This limited edition is presented in a "Lunch Box".
Nose : Smokey and fruity on citrus and banana. Aging in white oak barrels brings out fine woody scents. 
Palate : Spicy with delicious notes of caramel and dried fruit.
Finish : Soft, silky and smokey. 
THE BRAND
In 1987, Thomas E. Bulleit Jr, a Vietnam War veteran made his life's dream come true by creating the Bulleit Distilling Company in Kentucky. Its bourbon is made according to a recipe handed down over five generations. Originally invented by his ancestor Augustus Bulleit, a French emigrant in the 1830s.  
The preponderance of rye, the quality of the water, naturally filtered by limestone and the aging in burnt American oak barrels are the ingredients for the success of this award-winning bourbon.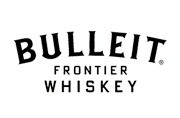 Data sheet
Pays

United States

Région

Kentucky

Marques

BULLEIT

Type

Whisky

Sous-type

Bourbon

Distillerie

BULLEIT

Maison de Négoce

Embouteilleur Officiel

Age

De 10 à 16 ans

Volume

70cl

Degré

Packaging

Boîte Métal