 
LAGAVULIN Distillers - Edition 2021 43%
Lagavulin Distiller's Edition 2021 was aged in casks of Pedro Ximenez sherry. Distilled in 2006 and bottled in 2021, this racy and full-bodied single malt from the Isle of Islay offers, in addition to its incomparable peaty notes, an intense sweetness of raisins. Pedro Ximenez barrels give it extra intensity and sweetness, without removing anything from its peatiness.
Distilled in 2006 and bottled in 2021.
Nose : Balanced, warm. Opens with remarkable notes of smoked barley and citrus (orange). 
Palate : Powerful, ashy and mellow. Notes of quince, apple jelly, liquorice, oily peat, mostly chocolatey. 
Finish : Very smoky and peaty, fruity (apricot), ashey, nutty (influence of sherry) with traces of iodine and salt.
THE BRAND
Lagavulin was the first distillery to produce whisky on the Isle of Islay Located to the east of Port Ellen, which provides it with its malted barley. Lagavulin produces a peaty malt in strict respect of the island's traditions. Smoky, salty and slightly woody, Lagavulin's character has become a true ambassador of the Islay malts.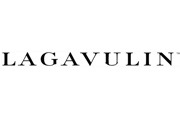 Data sheet
Pays

Scotland

Région

Islay

Marques

LAGAVULIN

Type

Whisky

Sous-type

Single Malt

Distillerie

LAGAVULIN

Maison de Négoce

Embouteilleur Officiel

Age

Volume

70cl

Packaging

Etui

Prix

De 80 € à 120 €

Style

Très tourbé