 
WATERFORD Single Farm Origin Lacken Edition 1.1 50%
Waterford Lacken Edition 1.1 is characterised by the expression of the terroir, using 100% Irish barley. For this version, barley grown and harvested in 2016 by Francis Kehoe on his Lacken farm in County Wexford was chosen. It produces exceptional barley on a sandy, well-drained and sloping soil. This single malt is made from a blend of ex-bourbon, new american oak, french oak, port and marsala casks. The combination brings us to a superb single malt with gourmet, refined, fruity connotations.
With such precise work, the result is a single malt that is very expressive of the terroir and still exceptional.
This is a French exclusive. 
Nose : Complex and fruity, with orange, dark chocolate, grapefruit, dried berry apricot, straw, barley, fruit cookies, milky and floral notes.
Palate : Spicy and smooth. White pepper, cocoa powder, orange zest and caramel on the attack, then gourmet flavours of nuts and grapefruit and an earthy touch.
Finish : Refined and greedy. Beautiful notes of sweet spices complete an enveloping and creamy texture. 
THE BRAND
Waterford is a whisky distillery located in the South East of Ireland since in 2016. It is the fruit of the imagination of Mark Reynier, the former owner of Bruichladdich. Waterford has an exceptional state-of-the-art facility originally built by Diageo in 2004 and converted to distillation in 2015. The brand produces single malts using the highest quality raw materials.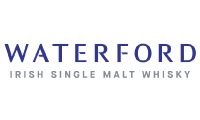 Data sheet
Pays

Ireland

Marques

WATERFORD

Type

Whisky

Sous-type

Single Malt

Maison de Négoce

Embouteilleur Officiel

Volume

70cl

Degré

50%

Packaging

Etui

Prix

De 40 € à 80 €

Style

Non tourbé