 
copy of Port Charlotte OLC: 01 2010 55,1%
Port Charlotte OLC: 01 2010, is part of the Cask Exploration series, surely one of the distilery's most unusual editions, making it a rarity for two reasons. With a complex process of barrel selection, starting with old bourbon barrels, then old syrah barrels and old natural wine barrels and Oloroso barrels to finish.
For this single malt, the marriage of the barrels, especially the Oloroso barrels, is magnificent and is responsible for the exceptional quality of this version of Port Charlotte.
Nose : Beautiful earthy peated smoke, then black fruits, fig and caramel, followed by notes of peach, honey, and woody notes.
Palate : Sweet and oily, the notes of Oloroso and peated smoke appear.
Finish : Dry and smoky peat, chocolate and vanilla notes, with a shortbread and iodine character.
THE BRAND
Bruichladdich is a whisky distillery built in 1881 by three brothers. It is located on the Isle of Islay on the west coast of Scotland. It is one of nine distilleries on the Isle Islay, but Bruichladdich is to date the only distillery to produce, age and bottle its malt on the island. Following its purchase in 2000, the Bruichladdich distillery was very carefully renovated, they managed to save almost all the original material dating from the 19th century. Its single malt is only very slightly peated, with distinct marine origins, an iodized scent and a palate of salty flavours. This distillery produces two specially peated versions : Port Charlotte and Octomore.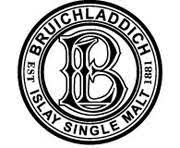 Data sheet
Pays

Scotland

Région

Islay

Marques

BRUICHLADDICH/ PORT CHARLOTTE

Type

Whisky

Sous-type

Single Malt

Maison de Négoce

Embouteilleur Officiel

Tourbé

Très tourbé

Volume

70cl

Degré

55,1%

Packaging

Tube

Prix

Plus de 120 €