 
GLEN GARIOCH 31-Year-Old Angus Macbeth Act One Elixir 54.6%
Distilled in the Highlands at Glen Garioch and aged for over 31 years in first-fill bourbon casks, the Glen Garioch 31 Year Old Angus Macbeth Act One Elixir is an exceptional whisky. Allow yourself to be captivated by this single malt with enchanting notes of panettone, candied peel, and banana.
Angus is one of the 12 noble malts chosen to represent the Thanes in William Shakespeare's tragedy Macbeth. Each bottle in this series is beautifully adorned with an illustration by Sir Quentin Blake, who reimagined these immortal characters as birds in his unmistakable artistic style.
Prepare to embark on a true journey, where the world of Shakespeare meets the finest elixirs offered by Elixir Distillers.
Nose: Fruity and pastry-like. Panettone, dried apricots, orange zest.
Palate: Smooth and delicate. Nutmeg, banana, white flowers.
Finish: Long and mineral. Yellow fruits, malted barley, vanilla.


THE BRAND


Nestled in Aberdeenshire, in the northeastern part of Scotland, Glen Garioch distillery has preserved its picturesque charm and ancestral heritage. Founded in 1797, it stands among the oldest Scotch whisky distilleries, showcasing two centuries of exceptional craftsmanship.
In 2009, Glen Garioch made a splash with the release of a brand-new expression of its iconic single malt, the Glen Garioch 1797 Founder's Reserve. This symbolic whisky was the embodiment of the distillery's revival, offering connoisseurs a unique and refined tasting experience.
Today, Glen Garioch stands out for its pursuit of excellence and commitment to tradition. Each sip of their single malt takes whisky enthusiasts on a sensory journey, where the richness of flavors and subtle aromas blend harmoniously.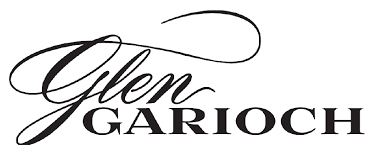 Data sheet
Pays

Scotland

Région

Highlands

Marques

GLEN GARIOCH

Type

Whisky

Sous-type

Single Malt

Distillerie

GLEN GARIOCH

Maison de Négoce

Embouteilleur Officiel

Volume

70cl

Packaging

Etui

Prix

Plus de 120 €