 
CAOL ILA 2011 - Bordeaux finish S.V 46%
Le single malt CAOL ILA 2011 est une version affinée  en fûts de vin bordelais. Elle conjugue à la perfection la puissance de la tourbe et la finesse des plus grands crus bordelais, marquée par les fruits noirs, les épices et la fumée.
LA DISTILLERIE
Fondée en 1846 par Hector Henderson, la distillerie Caol Ila est la plus grande productrice de whisky sur l'île d'Islay, pouvant produire en une semaine seulement jusqu'à 7 millions de litres d'alcool. Pour produire et élaborer ce single malt Caol Ila, l'orge est toujours maltée sur l'île, à Port Ellen, et l'eau de source utilisée, est issue d'une source en amont de la distillerie s'infiltrant à travers la roche calcaire pour se jeter ensuite dans le Loch nam Bonnach, respectant ainsi la tradition ancestrale de la distillerie.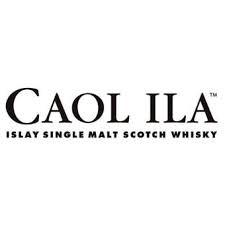 L'EMBOUTEILLEUR
La maison de négoce Signatory n'est pas l'une des plus anciennes en Ecosse, et pourtant elle a réussi à se faire une très bonne réputation auprès des grands connaisseurs de malt. Elle est surtout connue pour ses embouteillages en brut de fût et sans filtrage à froid, permettant ainsi à l'amateur de gouter son whisky dans un état le plus naturel possible. Elle possède également une distillerie.

Data sheet
Pays

Scotland

Région

Islay

Marques

CAOL ILA

Type

Whisky

Sous-type

Single Malt

Maison de Négoce

Signatory Vintage

Age

10 ans

Millésime

2011

Volume

70cl

Degré

46%

Packaging

Tube

Prix

De 80 € à 120 €

Style

Très tourbé
You might also like
accueil
CAOL ILA Moch 43%
Caol Ila Moch is a single malt selected for the authenticity of its aromas. An easy to drink...
whiskies
CAOL ILA 18 Year 43%
Caol Ila 18 year, endowed with incredible depth and rare complexity, has all the qualities of its...