 
JACK DANIEL'S Single Barrel - Gift With Glass 47%
Jack Daniel's Single Barrel should satisfy fans of the brand, the cask-by-cask bottled edition of this famous Tennessee Whiskey. Dressed in a sumptuous bottle, reminiscent of the whiskeys served in saloons, it offers remarkable aromatic and taste qualities. To savor in front of a good western. It is presented in a box containing a glass and bottled at 47%.
Nose : Subtle notes of caramel, spices and toasted oaks.
Palate: Oily with hints of toasted wood.
Finish : Long, oaky, spicy.
THE BRAND
The Jack Daniel's distillery was officially created in 1866 in the United States with the master distiller Jasper Newton Daniel, better known under the name of Jack and initiated from an early age into the making of whiskey on the farm that had taken him in. It is part of one of the largest distilleries in the world. Jack Daniel's respects the Lincoln County Process, a manufacturing process that involves passing the distillate through a layer of maple charcoal before bottling, unlike its counterparts in Kentucky.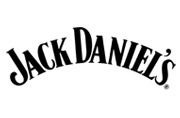 Data sheet
Pays

United States

Région

Tennessee

Marques

JACK DANIEL\'S

Type

Whisky

Sous-type

Tennessee Whiskey

Distillerie

JACK DANIEL\'S

Maison de Négoce

Embouteilleur Officiel

Volume

70cl

Degré

Packaging

Prix

De 40 € à 80 €