 
La Mauny Le Nouveau Monde 41%
Maison La Mauny has released this exceptionally sumptuous agricultural rum, which is a personal interpretation from the cellar master, It is the result of a blend of 12 exceptional vintages : 1979, 1998, 1999 and 2004. This rum combines tonicity and exuberance, with a spicy, woody profile, a fine example of aromatic complexity and is beautifully structured.
Nose : Powerful, with spicy and honeyed notes followed by Havana flavors. Stewed fruitsa and citrus zest. 
Palate : Tonic and lively, notes of spices, toasted wood with the scent of cigar and cedar wood. 
Finish :  Exceptionally long with a wealth of tonic and fragrant notes. 
THE BRAND
Maison la Mauny was established in 1749, in Martinique by Ferdinand Poulain Comte de Mauny. From Breton nobility he married the daughter of a farmer. In 1820 the development and production of agricultural rum started. In 1923 the distillery was bought by the Bellonie brothers. In 1929 their production space was enlarged, with the edition of a distillation column, grinding mills and a steam engine. The brand continued to evolve dramatically and obtained the AOC in 1996, it then reinvented itself in 2015 with the name Maison La Mauny. With world renowned expertise, all the stages of production are perfectly mastered, with a centerpiece which provides the micro climate from which the Domaine, Maison La Mauny benefits.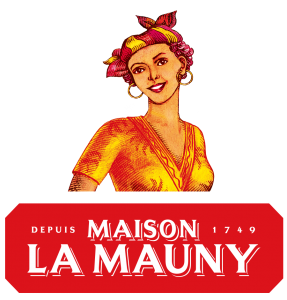 Data sheet
Pays

Martinique

Marques

La Mauny

Type

Rhum

Sous-type

Rhum Agricole

Maison de Négoce

Embouteilleur Officiel

Volume

70cl

Degré

41%

Packaging

Coffret Bois