 
IMPERIAL 29 ans 1991 Elixir 45,7%
Ce single malt a été distillé dans la distillerie IMPERIAL fermée en 1995.Vieilli pendant 29 ans dans des ex fûts de bourbon, seules 194 bouteilles ont été produites. Les sélections sont drastiques et ne sont gardés que les single malts  ayant les qualités et les caractères requis. Des fruits complétés d'agrumes, d'épices douces comme le gingembre amènent une douceur qu'on est pas prêt d'oublier.
Série très limitée.
Nez : Juteux, crémeux. Framboise, fraise, vanille.
Bouche : Délicieuse, gourmande. Grenadine, cerises, crème pâtissière.
Finale : Fraîche, ferme. Chocolat au lait, pain d'épices, écorce de mandarine.
LA MARQUE
Imperial est une distillerie au passé mouvementé. Ses périodes de fermeture comptent pour autant que ses périodes de production. Fondée en 1897, elle débuta la distillation de son whisky à l'été 1898. De 1899 à 1954, elle ne produisit que 8 années durant ! Tombée rapidement dans l'escarcelle de la Distillers Company Ltd, l'intégralité de sa production fut absorbée par les blends dont Teachers, Long John, Ballantine's. De nouveau fermée de 1985 à 1989 puis de 1998 à 2000, elle ne ré ouvrit finalement jamais ses portes. Une seule version officielle de son malt fut mise en bouteille, Imperial 15 ans.
The Single Malts of Scotland est une gamme de single malts écossais sélectionnés avec soin pour leur caractère singulier par The Whisky Exchange, aujourd'hui connu sous le nom d'Elixir Distillers Company. Embouteillés en single cask et au degré naturel, tous les embouteillages sont disponibles en quantité limitée.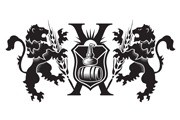 Data sheet
Pays

Scotland

Région

Speyside

Marques

IMPERIAL

Type

Whisky

Sous-type

Single Malt

Maison de Négoce

Elixir Distillers

Age

29 ans

Millésime

1991

Volume

70cl

Degré

45.7%

Packaging

Etui

Style

Non tourbé