 
GLENLIVET (The) 12 ans Illicit Still 48%
The Glenlivet 12 ans Illicit Still est un single malt de la région du Speyside. Au style inimitable, aux arômes doux et fruités, The Glenlivet rend hommage aux premiers whiskies distillés illégalement alors que la distillerie n'était pas encore officielle. C'est un single malt non filtré à froid pour conserver ses qualités organoleptiques et conserver sa richesse aromatique comme l'avait conçu le fondateur. Ce single est vieilli 12 ans.
Nez : Fruité.
Bouche : Equilibrée, fruitée.
Finale : Longue, crémeuse, lisse.
LA MARQUE
La vallée isolée et isolée du Livet en faisait un lieu idéal pour la distillation illicite en 1822. C'est là que George Smith le fondateur a appris son métier à l'abri des douaniers et soldats.  En 1824, après un changement de législation, George Smith devait obtenir son permis et devenir ainsi le premier distillateur légal de la paroisse de Glenlivet.
Bien des années ont passées, et la vison du fondateur est poursuivie, briser les traditions, établir de nouvelles normes et faire avancer  les choses, sélectionner des fûts, des finitions et des liquides uniques et exceptionnels.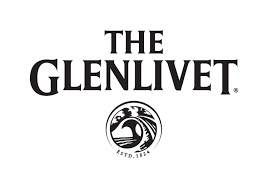 Data sheet
Pays

Scotland

Région

Speyside

Marques

GLENLIVET

Type

Whisky

Sous-type

Single Malt

Maison de Négoce

Embouteilleur Officiel

Age

12 ans

Volume

70cl

Degré

48%

Packaging

Sans

Prix

Moins de 40 €

Style

Non tourbé