 
GLEN ELGIN 12 ans 2007 Elixir 57,5%
Ce single malt de Glen Elgin a été distillé en 2007 et vieilli dans un seul fût de type Hogshead depuis plus 12 ans, pour une sortie de 270 bouteilles seulement. Légèrement coloré et délicatement aromatique, ce single malt n'est pas filtré à froid et aucun colorant n'est ajouté.
Couleur : Or pâle
Nez : Fruitée et toastée
Bouche : Poire, noisette, herbes coupées.
Finale : Gourmande.
LA MARQUE
Fondée en 1898, l'année de la faillite des frères Pattison qui provoqua la ruine de plusieurs distilleries, Glen Elgin est une distillerie située dans le Speyside. Ses premières années de production furent ponctuées de périodes de fermeture. Longtemps restée dans l'ombre du blend Johnnie Walker, le single malt de Glen Elgin fit l'objet de mise en bouteilles officielles tout d'abord sous l'étiquette Flora & Fauna, puis en tant que 12 ans au cours des années 2000. Les versions de négoce sont tout aussi rares.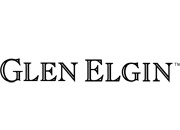 LE NEGOCIANT
Elixir Distillers rassemble sous l'étiquette The Single Malts of Scotland des single malts écossais sélectionnés avec soin pour leurs qualités et leur caractère unique. Embouteillés à partir d'un seul fût à leur degré naturel, chaque embouteillage est limité.
Data sheet
Pays

Scotland

Région

Speyside

Marques

GLEN ELGIN

Type

Whisky

Sous-type

Single Malt

Maison de Négoce

Embouteilleur Officiel

Age

12 ans

Millésime

2007

Volume

70cl

Degré

45,8%

Packaging

Etui

Prix

De 40 € à 80 €

Style

Non tourbé