 
KAVALAN Vinho Barrique Whisky Live Paris 2020 59,4%
La distillerie Kavalan possède sa propre tonnellerie dans laquelle sont notamment préparés les fûts STR (shave-toast-rechar) qui vont fortement influencer le caractère final du single malt qu'elle élabore. Après la version Solist Vinho Barrique qui avait été élue whisky de l'année en 2015 lors des World Whiskies Awards, cette nouvelle version impressionne par sa palette aromatique et gustative digne d'un porto vintage.  Cerises noires et figues sont au rendez-vous.

Couleur : Terre et Sienne brûlée.
Nez : Concentré, avec une palette aromatique dense, caramel beurre salé, chocolat noir, noyaux d'abricot, vin cuit.
Bouche : Onctueuse et équilibrée, bonbons au caramel puis raisins de Corinthe, moka.
Finale : Longue et pulpeuse, noyau d'abricot, figues rôties, et toffee.
LA MARQUE 
La distillerie de kavalan, du nom d'une ancienne tribu qui résidait dans la région, est située au nord-est de l'île de Taïwan. Fondée par la société King Car, Kavalan n'a pas hésité à faire appel aux meilleurs experts de l'industrie pour produit un whisky d'une qualité exceptionnelle. C'est avec l'aide de Jim Swan que la distillerie a produit la première goutte de son new-make le 11 mars 2006 et a commercialisé son tout premier whisky sur le marché en décembre 2008. Ils ont remporté de nombreuses médailles. L'IWSC a nommé KAVALAN "Whisky Producer of the year" en 2016 et en 2017  et distillerie de l'année en 2017.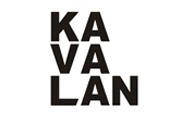 Data sheet
Pays

Taiwan

Région

Yilan County

Marques

KAVALAN

Type

Whisky

Maison de Négoce

Embouteilleur Officiel

Volume

70cl

Degré

59,4%

Packaging

Etui

Prix

Plus de 120 €